Shell island Parasail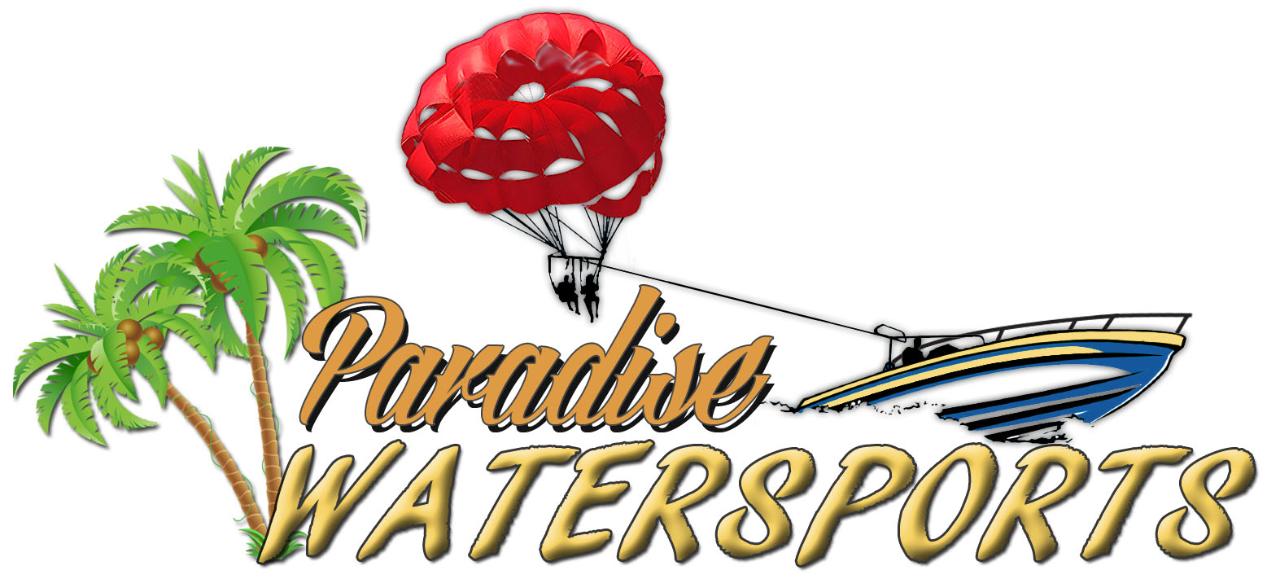 Duration: 1 Hours (approx.)
Location: Panama City, Fl
Product code: PZVSDC
Shell Island Parasailing provides the best way to see Shell Island. Soar high above the Emerald waters. Enjoy panoramic views of our 7 1/2 mile uninhabited Shell Island. Parasailing with Paradise Watersports in St. Andrews Bay is a once in a lifetime experience. Our Experienced and Professional captains can't wait to give you that once in a lifetime experience. At Paradise Watersports, your satisfaction is a top priority, but your safety is our #1 priority! Our parasailing boats have state of the art hydraulic winches that ease you into the air right off our custom deck. As your ride comes to an end, the captain reels you back in. It's kind of like flying a kite with a fishing pole!!!
Shell Island Parasailing – What to Expect
Your adventure begins after you check in at our Marina Location. We will ask that you watch a brief video on Parasail Safety. One of our staff will show you down the dock where you will board our 12 passengers inspected parasailing boat. As you navigate thru Grand Lagoon out to St Andrews Bay, our captain and deckhand will instruct you thru a safety briefing. Once we arrive in St Andrews Bay, the captain and deckhand will begin to inflate the parachute. The inflation process is fun to see how a giant parachute goes into the air without touching the water!!! You have been fitted into your harness and gotten your life jacket fastened. Sit down, relax, and smile for the camera, YOU ARE PARASAILING. As you float through the air, be sure to take in all the surrounding beauty
Marine life that is not visible from shore. Bottlenose Dolphins, Sting Rays, and the occasional Manatee
Miles and Miles of water in every direction
The many ponds scattered throughout Shell Island. Most have gators that call those ponds home
Fantastic panoramic views of Panama City Beaches beautiful coastline
The highlight of your ride is about to begin. The captain slows the boat down allowing you to free fall slowly into the water. Once you get close, he slowly powers up, gently cooling you off with a dip in the Gulf. If you request not to get wet, we can provide the free fall experience with the cooling off dip. As your ride comes to a close, we will land you standing up on our back deck. Your boat ride will continue as the other passengers experience the same thrill of parasailing. The total length will be approximately 1 hour.
As you arrive back at the marina, please let everyone else on the dock know how much fun you had. If you purchased the photo package, please remember to check RECORDED RIDES 72 hours after the flight to download your photos. Previews of the videos are available also, and you can choose to purchase at that time.
SHELL ISLAND PARASAILING PACKAGES
EARLY BIRD: $55 per person includes a 2-mile flight with 2 Dip and 800 feet of rope (9 AM AND 10 AM)
STANDARD: $65 per person includes a 1-mile flight with ONE dip and 600 feet of rope
DELUXE: $75 per person includes a 2-mile flight with TWO dips and 800 feet of rope
SUPER DELUXE: $85 per person includes a 3-mile flight with TWO dips and 1000 feet of rope
EXTREME: $95 per person includes a 4-mile flight with THREE dips and 1200 feet of rope
SHELL ISLAND PARASAILING TODAY, WHAT TO BRING
All you need to bring with you when you board the boat to begin your parasailing ride is:
swimming clothes
The yellow or blue ticket given to you by the beach attendant. The ticket is critical as it lets the captain know which package you chose.
Bucket list so you can cross parasailing off as you reach the landing deck. JUST KIDDING. As soon as you arrive back at the marina, check it off though.
We recommend that you leave your hat and sunglasses in your car. Your desire to look around while parasailing may cause them to fall off into the Gulf. It currently has a vast collection of Sunglasses and Hats.
Gratuity for your Captain, although not required, always appreciated.